We are a seed stage startup providing the Dataparency Platform™ as a PaaS for sharing data on the Net.
With over 30 years of experience in data integration, our team knows data.  Our founder is the inventor of a data mapper/data integration platform in constant use from its creation in 1991 through today, where it powers a trading partner network of 500,000 that handles $6.5 TRILLION of business annually.
We have built an IoT infrastructure centered on an Entity-centric, Resource-oriented, Shared Data Platform, the Dataparency Platform.  This platform gives you the ability to embed "smart" processing of your hardware data outputs to gain the best use of your data. Its sharing capabilities gives you the ability to compose smart services from a variety of offerings to most effectively use your IoT network.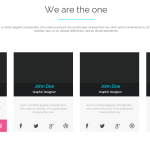 We integrate with the Meteor and ReactJS UI interfaces.
We can help with integration of data, develop REST APIs, microservices, develop meta-models.